Lately the issue of safety in parking garages has been in the local news:
There are surveillance cameras at the parking garage on N. 7th street near Washington Ave., however the company that owns and operates the garage, SP Plus, told the victim in a voicemail, "The cameras are not operational"

Now, two years later, it's the same story. According to an email sent to News 4 by the victim of the sexual assault that happened two weeks ago, SP Plus told her "There are no cameras at 701 N. 7th Street. We apologize for the inconvenience." (KMOV)
I'm no fan of parking garages — except when I want to take pictures from them. They can often provide some of the best vantage points. Well. assuming I can access them.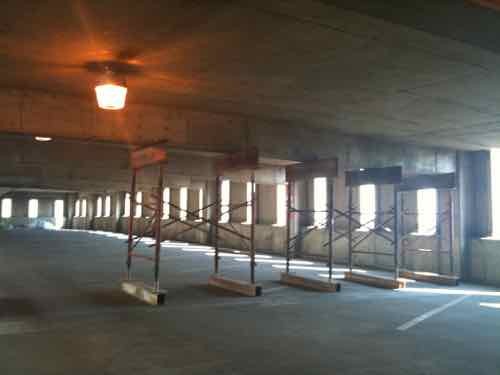 From a photography perspective I like that I can easily access many downtown parking garages without being stopped, but that's not good for the personal safety of those who park in them. Newer garages seem to do a better job of keeping out people who aren't retrieving their vehicle.  Still, with any public garage a person can get access if they drive in.
— Steve Patterson