Busy weekend, the post I'd planned for today will appear later this week. Today I thought I'd share a recent pic from Citygarden.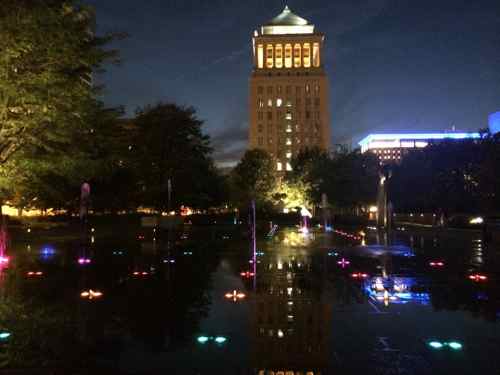 The bright light on the right is the new Saint Louis University School of Law. I tend to take photos of Citygarden this direction, the other direction the Peabody sign on the Gateway One building is too bright. When Citygarden first opened in 2009 the Peabody name wasn't on the building, the park was much more pleasant at night. Now the signage is overpowering.
For a future post I'll try to get a decent nighttime shot to illiterate my point, to contrast with older photos from before the sign went up on the building.
— Steve Patterson
b
b
b