The long-desired "lid" over the depressed section of the highway is now taking shape.
Once completed you'll enter the museum on the opposite side, through an opening in the grass mound. See the drawing below:
Orienting the museum toward the city is the correct thing to do, just as making the highway a boulevard in the future. The lid will allow visitors to cross a boulevard at the center, my primary objective is to remove the elevated section north of Washington Ave/Eads Bridge. This stretch was known as I-70 for decades, but once the new Stan Musial Veterans Memorial Bridge opened it was renumbered I-44.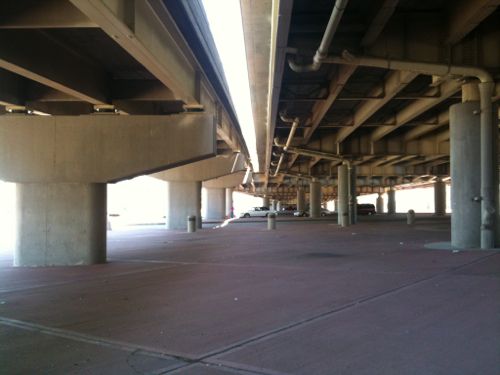 Though many of us would've like this to have been concurrently planned, we'll just need to keep pushing.
— Steve Patterson