The President Casino closed in June 2010:
The President Casino, St. Louis' first and oldest gaming facility, will not re-open before its license is due to be turned over to the state next week, Pinnacle Entertainment confirmed Thursday. (STLtoday.com)
The casino was inside the historic SS Admiral. When no buyer came forth for the ship, it was cut apart and sold for scrap metal. But not all traces of the casino are gone.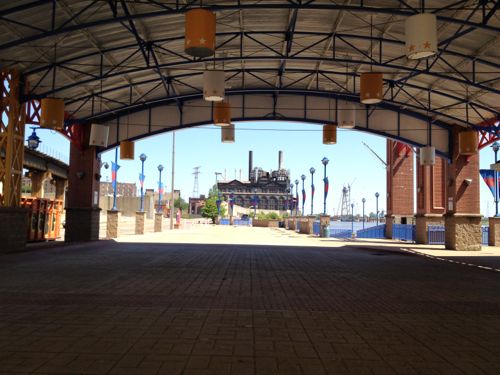 My guess is the city now owns these improvements as part of a lease agreement for the space on the riverfront. What will become of it? Could a tour boat company use it? Another use? Or will this sit like this for years as it deteriorates? I don't have the answers.
– Steve Patterson