Decades ago many high rise public housing towers existed in numerous large scale public housing projects in St. Louis. The most infamous were the Wendell Oliver Pruitt and William L. Igoe Homes, better known simply as Pruitt-Igoe. Friday marks the 40th anniversary of the demolition of the first of its 33 buildings.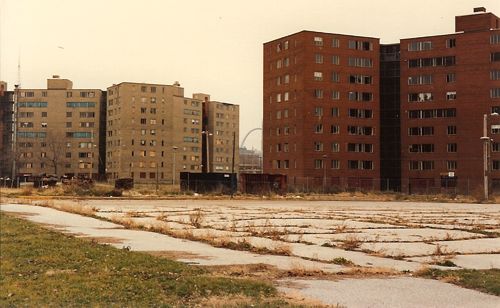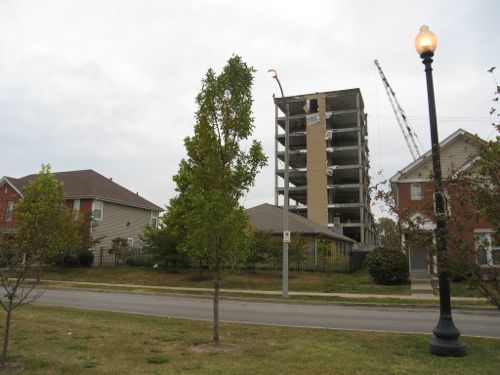 In the Fall it was announced the last of four towers at the former Blumeyer complex would be razed after new low-rise housing is built:
The federal Department of Housing and Urban Development has awarded the city of St. Louis $7.8 million to help redevelop the area around the city's last public housing tower for families. (St. Louis Public Radio)
The last tower was part of the Blumeyer complex.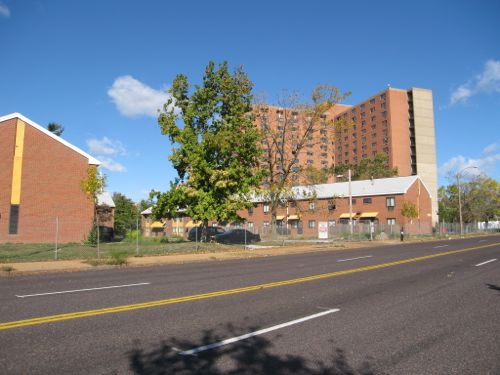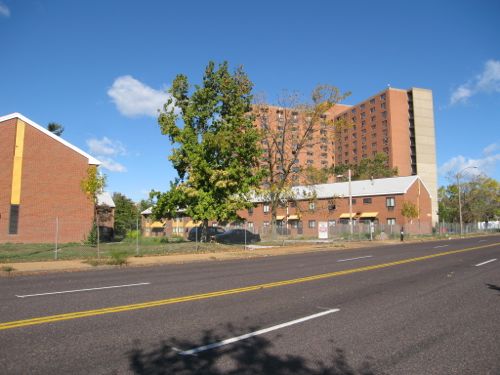 By the time Blumeyer was built in 1967 problems were becoming clear at older public housing complexes such as Cochran Gardens and Pruitt-Igoe. The latter only had high rise towers but the former had  a mix of low-rise and high rise buildings. Blumeyer had just four towers, not grouped together.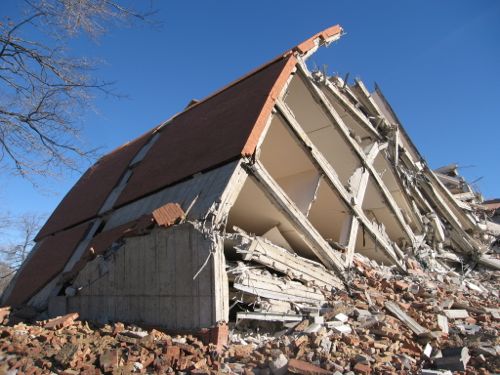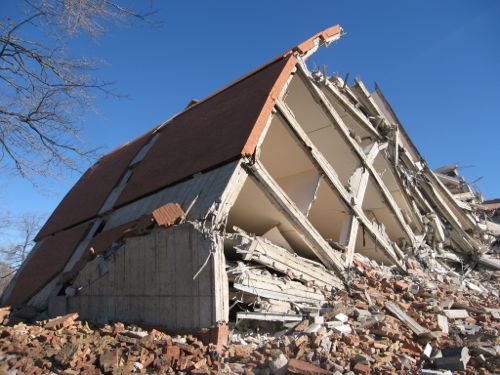 Growing up in a largely white middle-class area of suburban Oklahoma City the closest I'd come to a high-rise public housing tower was watching Good Times (1974-79).I knew I had to see this last complex tower — completed the year I was born. The last tower is located at 3501 Franklin.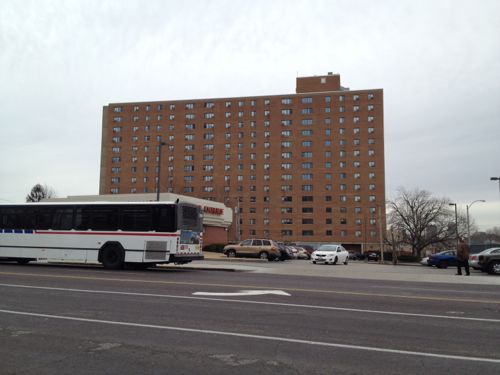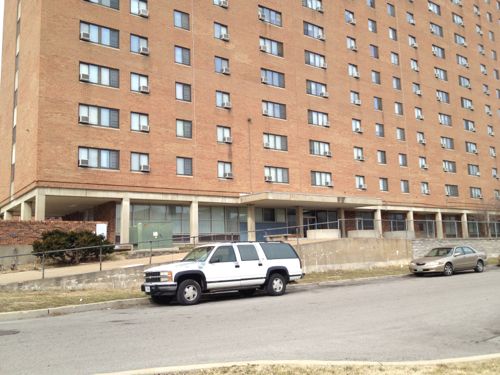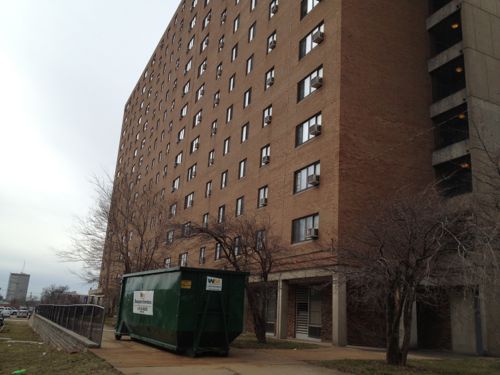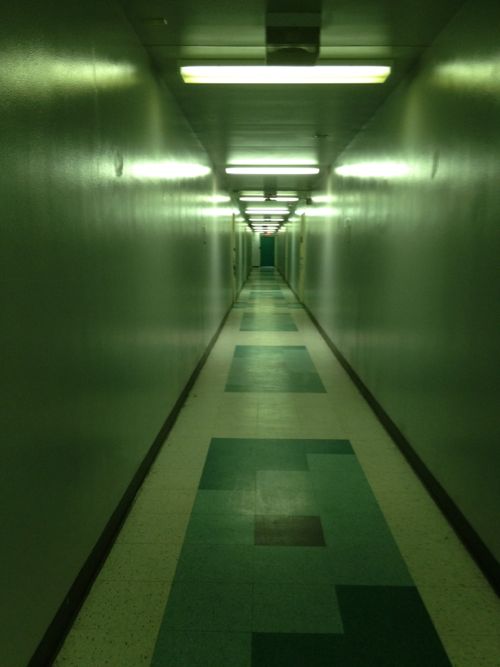 Management was unable to show me an apartment, they don't have a display. I was able to talk a young man to show me the 2-bedroom apartment where he lives with his family. The apartment was small but clean, nothing fancy. Good storage. I wish I had written down his name to thank him for allowing me in his place.
A few other high rise public housing towers remain in the city but those weren't part of larger complexes that have been rebuilt under the federal Hope VI program.
– Steve Patterson