Carr Square Tenant Management head Rodney Hubbard Sr. will announce later today that the nonprofit will finally renovate the crumbling Carr School.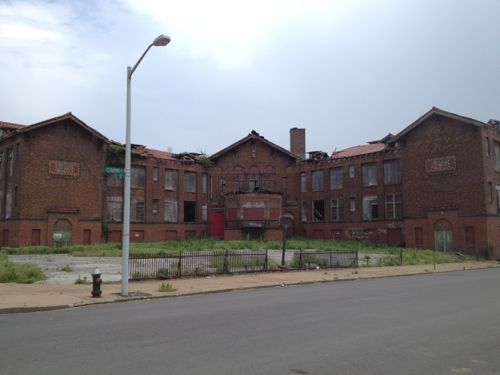 After collecting fees from & suing actual developers, the Hubbard family is going to put on the developer hat. Securing permits won't be a problem because Rodney's daughter Tammika Hubbard is the alderman.  Unless James Page defeats her at the polls on Tuesday.
Carr School is owned by Carr Square. The ground surrounding it is owned by NorthSide Regeneration, the Paul McKee-led effort to compile property in north St. Louis, in which Carr Square is partner. (Post-Dispatch)
Yes, the Hubbards will likely turn to their buddy Paul McKee for help. Their nonprofit helped McKee get his tax credits. Expect the project to proceed at the pace of other McKee's NorthSide projects.
— Steve Patterson