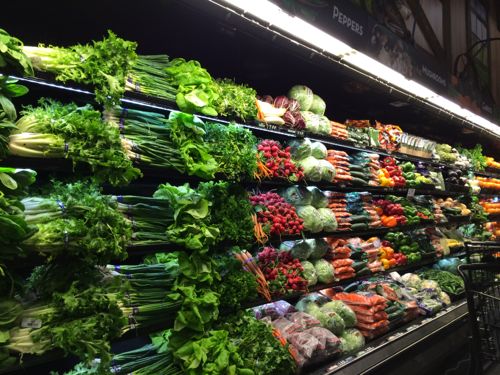 A couple of interesting events took place on January 4th in recent years.
Five years ago, in 2014, Fields Foods opened for its first day of business. A red ribbon was cut at an event the night before.  Since then a Tim Hortons opened & closed out front.
Field Foods is set to expand from their original location by adding locations in Dogtown & Downtown West this year.
Three years ago the Rams formerly asked the NFL to relocate to Los Angeles.
The St. Louis Rams, along with the Oakland Raiders and San Diego Chargers, have filed relocation requests with the National Football League, league officials said Monday.

The requests come less than 24 hours after the application period began and sets the stage for a key owners vote on relocation expected to happen next week in Houston. There, owners will vote on which team or teams will be allowed to move to the Los Angeles market in the 2016 season.

The applications will be reviewed this week by league staff and three league committees, which will make a recommendation to owners on the issue.

In a statement on the team's website, the Rams said, "The St. Louis Rams informed the National Football League today that the Rams propose to relocate to the greater Los Angeles metropolitan area. The relocation would be effective for the 2016 NFL League Year."

The St. Louis stadium task force, which has proposed a $1.1 billion stadium in an effort to keep the Rams in St. Louis, said the Rams' relocation request was expected. (St. Louis Business Journal)
Eight days later the NFL owners approved the Rams request 30-2.
As recently announced, St. Louis will be getting an XFL football team. Games begin in just 13 months! It's hard to predict how well the XFL will do financially, if it'll survive the initial 3 years of funding set aside.
Even though we knew it was coming, it was still a blow when the Rams asked the NFL to leave. As we welcome the XFL next year, and collecting more rent per game, we might look back on January 4, 2016 as a blessing.
— Steve Patterson