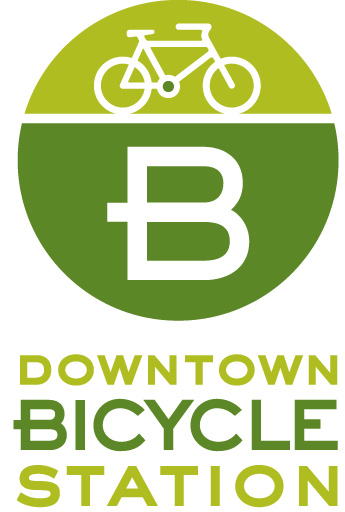 The monthly "Pepsi Refresh Project" is a tough competition. Â Projects across the country compete for up to 32 grants.
What are the Pepsi Refresh Grant Levels?
Each month, up to $1.3 million will be awarded as follows: 2 Grants at the $250,000 level; 10 Grants at the $50,000 level; 10 Grants at the $25,000 level; and 10 Grants at the $5,000 level.
So what am I asking you to vote for? Â The press release, in full, explains:
On December 1, the Downtown St. Louis Community Improvement District (CID) entered the Pepsi Refresh Challenge to win $50,000 to help launch and market our new Downtown Bicycle Station. The only way to win this fierce competition is to turn out the most votes. So, for every day of December, we ask that you encourage your followers to vote for our Downtown Bicycle Station!


Here's how: Vote online at the Pepsi Refresh project site (http://www.refresheverything.com/biketotownstl); vote by texting 104458 to Pepsi (73774); sign up for daily reminders (vote@downtownstl.org); retweet to your Twitter followers (www.twitter.com/downtownstlouis), and share the project by posting it to your Facebook wall (www.facebook.com/downtownstl)

What Are the Benefits?
By creating a safe, clean and welcoming hub for bike commuters, the Downtown CID will inspire a healthier, simpler lifestyle. This means fewer cars looking for parking and more people enjoying Downtown on two-wheels and two feet.

What does the $50,000 Grant pay for?
With our grant, we will spread the word about the region's first Bicycle Station:

Advance an aggressive marketing and awareness campaign about the benefits of bicycling to work.
Promote the Downtown Bicycle Station with 25 bicycle giveaway packages and 50 free 1-year Bicycle Station memberships.
Develop collateral to market the new Downtown Bicycle Station.
Install an informational kiosk for prospective members.
Make the Downtown Bicycle Station welcome with a bright, hip mural on the exterior alley wall of the facility, and post signs to introduce the Downtown Bicycle Station to St. Louis and the world!

The Partnership for Downtown St. Louis serves as the catalyst for investment, creating a regionally celebrated asset and nationally recognized downtown. The Partnership also manages the Downtown St. Louis Community Improvement District (The CID) that provides enhanced services to make Downtown St. Louis a cleaner, safer, more vibrant place.
Your vote is needed — not just once but each day through the end of the month.
– Steve Patterson