Buildings are largely permanent structures, although a demolition crew can change that quickly. Much of what we build stays with us for decades. Lowest common denominator auto centric structures, such as gas stations, seem to live on forever.
Early gas stations of the 1920s were small, much closer to the sidewalk and had details similar to housing of the day. Today these are often viewed as charming.
Get off the bus or just walk down the sidewalk this spot is an urban void. What are the hours of this business? A menu? Heck, how do I even get to the front door?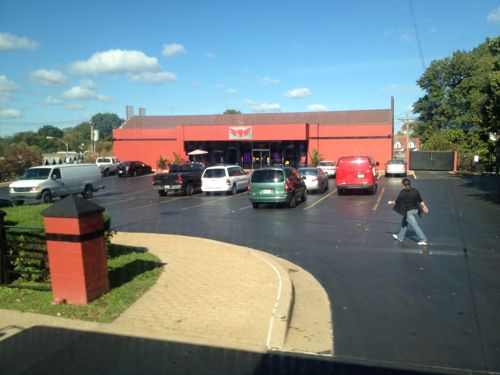 Check out the aerial on Google Maps here to see how this is a radical departure from the long-established commercial district. This never should've been built 21 years ago. Too late for Bevo but we must prevent further such atrocities to happen to our urban commercial districts.
Hopefully I'll see the day a new 2-3 story commercial building is built, up to the sidewalk, on this site.
— Steve Patterson