Fair Saint Louis begins today in Forest Park. The event is usually held on the Arch grounds but will be relocated to Forest Park this year and next year due to City+Arch+River construction.
For weeks now we've been hearing complaints about having to pay $30/car to park in Forest Park. I'm glad such a premium is placed on parking, this has hopefully forced people to consider transit, carpooling, etc.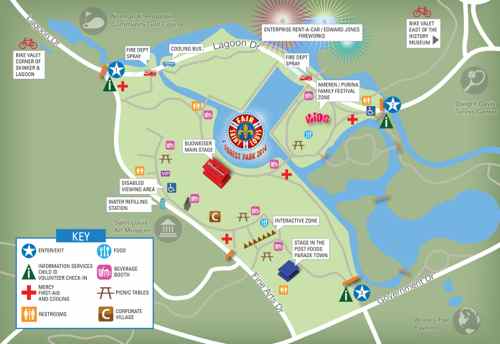 For those who have mobility issues, there is is a substantial walk just to reach a gate. If you're taking a friend or family member that has difficulty walking distances please consider taking their manual wheelchair along, no wheelchairs will be available in the park. The best view of the stage will be from the top of Art Hill, which is accessible using the trail & sidewalk network.
Links:
We're taking MetroLink to Forest Park tonight to see the fireworks, are you going to Fair Saint Louis?
— Steve Patterson