Over my years in St. Louis I've visited St. Mary's Hospital on Clayton Road a few times, always to visit others. However, six years ago today I arrived at St. Mary's Hospital from Saint Louis University Hospital to begin physical rehab following my stroke. I don't remember arriving, but I do remember leaving a month later.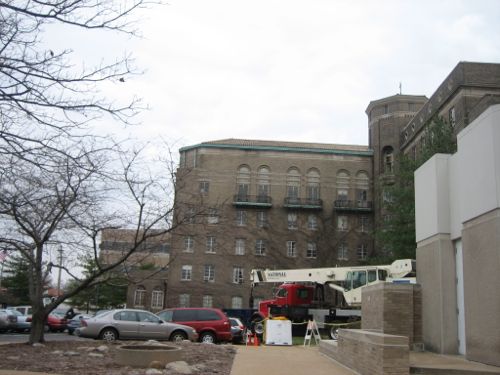 The original building was likely poorly suited for modern medicine but it had much more going for it: quality materials, great proportions, etc. Not every great old building can or should be saved. The problem is I think too many decision makers assume the old must go away without exploring options for reuse. Assumptions can cloud what should be a non-biased analysis.
What replaces the old is usually a disappointment.
— Steve Patterson