Returning to our loft from a visit to Union Station last week, my boyfriend and I decided to check out the Meeting of the Waters fountain by Carl Milles in Aloe Plaza.
Timidly DFS asked me if I minded if he picked up some trash while we were there. Mind? Of course not! Knock yourself out…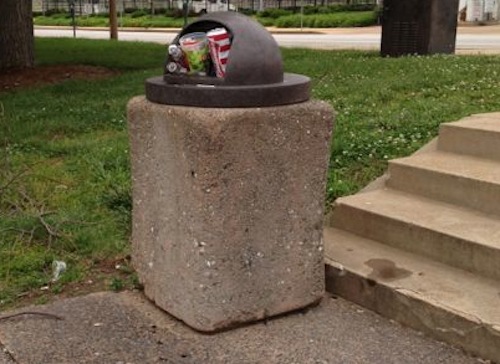 A few times since he's gone back to Aloe Plaza, and parts of the Gateway Mall to the east, to pick up more trash. He's been looking for the right volunteer opportunity and helping clean the Gateway Mall seems to be a perfect fit.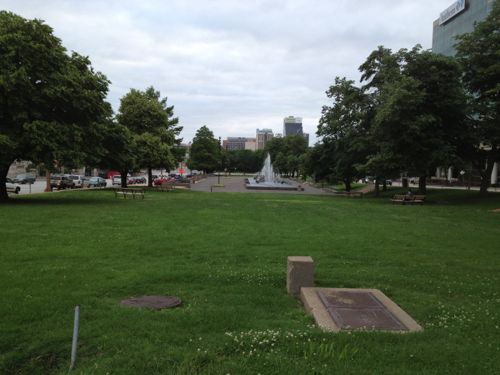 Picking up trash allows him to volunteer on his schedule and doesn't require coordination with others. DFS hasn't even lived in St. Louis for four months but already he's making a small impact. DFS is the perfect boyfriend for me!
— Steve Patterson