Architecture in St. Louis has grabbed my attention since that first day I drove in on I-44 from Oklahoma, that was in August 1990.  In March 2004 I attended a Rehabber's Club meeting with a good friend, architect Dustin Bopp, in the Benton Park West neighborhood. Afterwards I walked across the intersection to admire a boarded up house on a large corner lot. It was built in 1887.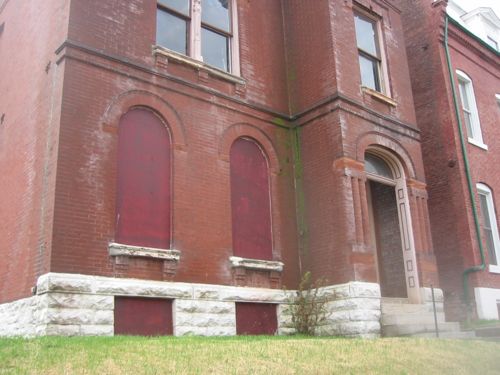 Beautiful, I thought. I could see past the boarded up first floor windows and the moss growing on the brick in the corner, imaging it when new and how it might be again someday. Life moved on and I forgot all about this house.
Then a few months ago I stumbled across the above photo on my computer and I wondered what became of this home. Was it torn down? Still vacant & boarded? Occupied?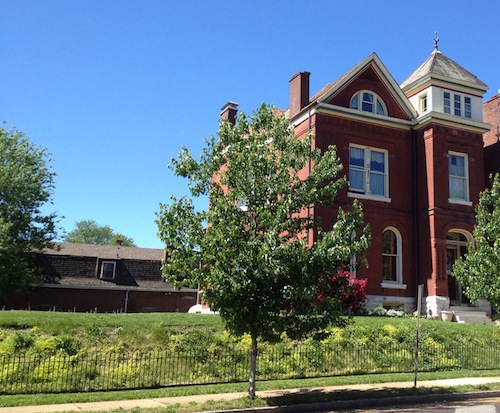 I found out online that work began less than a month after I saw the house and in 2006 it sold to the current occupants. Last week I finally got by to see it again. Magnificent!
— Steve Patterson