Last July I posted about a New Coffeehouse Opening Soon on Page Blvd Just East of Grand Ave. It took a white while to open but last month it finally did. A few days ago I met someone there and returned for lunch.  The concept is simple, a nice neighborhood coffeehouse that hires employees from the area.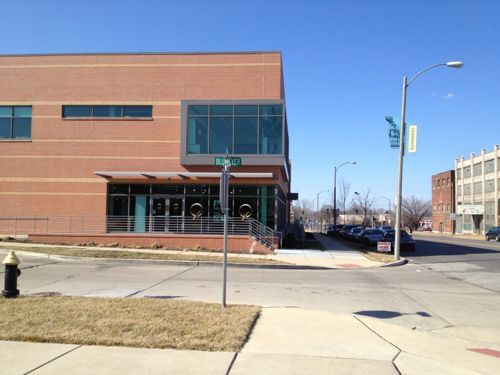 But how do you make such an enterprise financially viable? During my visit I was able to chat with the owner, turns out the answer is through acquisition!
Rick Milton, owner of Northwest Coffee Roasting Co., has sold his company to Jason Wilson, the owner of Chronicle Coffee. Chronicle is located just north of Grand Center at 1235 Blumeyer Ave. The sale, completed in December, includes both the Northwest Coffee roasting operation as well as Northwest Coffee cafes in Clayton and the Central West End. (Sauce Magazine)
By buying the well established Northwest Coffee Wilson has quality coffee for Chronicle and a good place to train new employees.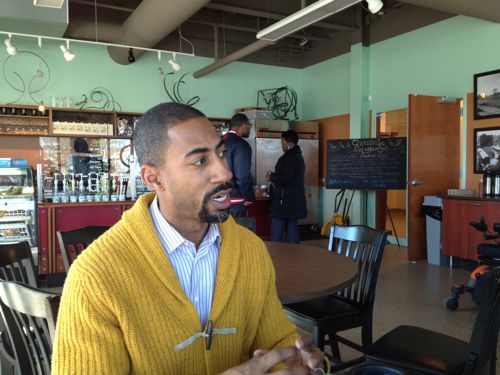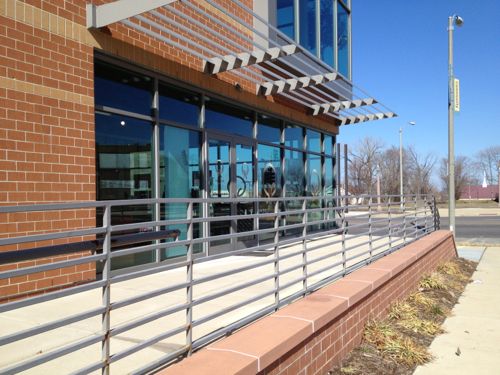 One wall of Chronicle Coffee includes enlarged black & white prints of the former Blumeyer public housing project that once  occupied the immediate area.I know I'll return when I'm nearby. Wilson is finalizing plans for their grand opening later this month.
— Steve Patterson