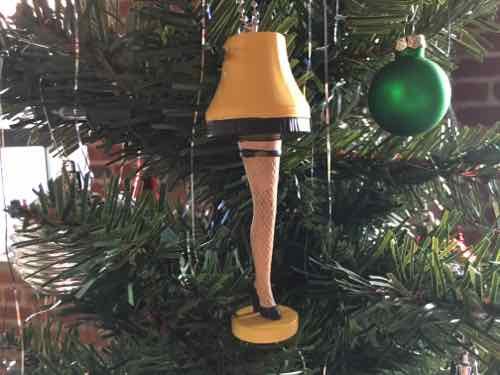 For many of us, Christmas is an important holiday. My husband and I are both atheists, but we have a Christmas tree every year. Sunday his family came down from Springfield IL for brunch at our loft, it's an important cultural holiday for us.
We're not alone:
About nine-in-ten Americans (92%) and nearly all Christians (96%) say they celebrate Christmas, according to a 2013 Pew Research Center survey. This is no surprise, but what might be more unexpected is that a big majority (81%) of non-Christians in the U.S. also celebrate Christmas. This includes 87% of people with no religion and even about three-quarters of Asian-American Buddhists (76%) and Hindus (73%). Roughly a third of U.S. Jews (32%) – many of whom have non-Jewish spouses – said in a 2013 survey that they had a Christmas tree in their homes during the most recent holiday season. Among Americans overall, about half (51%) say they celebrate Christmas as more of a religious holiday, while roughly a third (32%) say it is more of a cultural holiday to them personally. (Pew)
The results of the recent non-scientific Sunday Poll reelected this diversity of views:
Q: For you personally, is Christmas a religious or cultural holiday?
Very religious 3 [10%]
Religious 7 [23.33%]
Somewhat religious 0 [0%]
Equally religious & cultural 7 [23.33%]
Somewhat cultural 0 [0%]
Cultural 8 [26.67%]
Very cultural 5 [16.67%]
Unsure/No Answer 0 [0%]
Though not reflected above, the 25th is just another day in December for others.
However you spent the 25th I hope you had a great day. Trying to decide if I'll stay up late to ring in 2017 this weekend.
— Steve Patterson