A couple months back I took a look at a mile stretch of South Broadway, from Cherokee to Chippewa (see A Look At South Broadway Through The Marine Villa Neighborhood).  At the time I thought about looking at Chippewa, each time I went down Chippewa on the #11 to/from Target I admired the buildings. For years I've admired the mile stretch of Chippewa St between Jefferson Ave and Grand Blvd., I'd even walked, biked and scootered parts years ago. I had to travel it again though.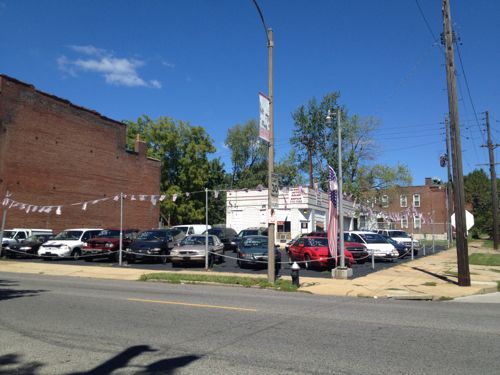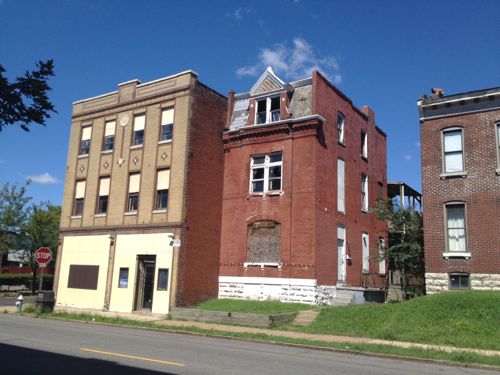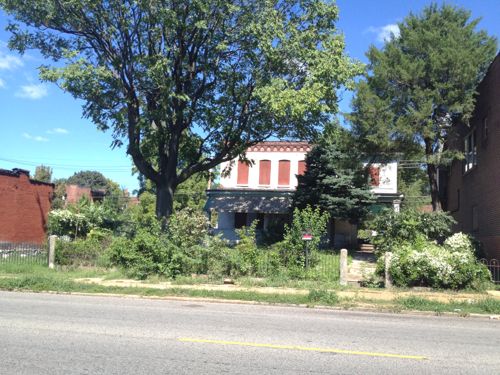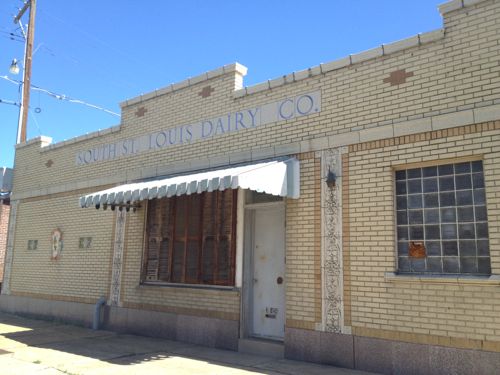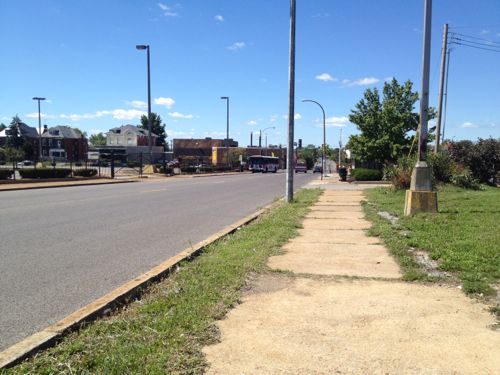 Quite a stretch! Chippewa Ave was never a commercial street the way Cherokee St was, and still is, but it had  many neighborhood corner stores. For decades now people have been driving to bigger and bigger boxes to buy merchandise so these storefronts are no longer critical for daily needs.
However, all over this city we've seen cafes, niche retailers and others do well in these spaces. With a cohesive marketing plan Chippewa could become a cool street for new businesses. Attract the gays and hipsters to get those vacant storefronts occupied!
Getting someone to take charge will be a challenge though, the south side of Chippewa is in the Dutchtown neighborhood and the north side is in the Gravois Park neighborhood. This gives the mile road a split personality, although neither focus on it because it is an edge.
On the positive side, all but the last block before Grand are in the 20th Ward. I've known Ald. Craig Schmid for years and he's a very nice guy, but I don't see him leading an effort to attract hip new businesses — they might want serve alcohol in disproportionate quantities to food.
A few years ago, when I was still a real estate agent, I listed and sold the first house on Virginia Ave just south of Chippewa. Thus, I realize the area has real, and perceived, issues but I also think it is worth fighting for. I'm unwilling to write it off, saying the all mighty market has spoken. The market is always changing! In my 22+ years I've seen an enormous  amount of positive change because people weren't willing to just discard entire neighborhoods. With some effort the market could be altered to see this mile Chippewa as an eclectic gem.
— Steve Patterson