Eight years ago today I began writing UrbanReviewSTL.com, St. Louis' oldest urban blog. The archives in the right sidebar show the entire history dating back to eight years ago today.
It's hard to believe that eight years has passed? Time really does fly by when you're having fun! I can't imagine how I'd spend my time if I wasn't blogging. Each day I look forward to photographing and writing.
I've not researched to see how St. Louis stacks up to other cities, but we've got lots of great blog on the built environment (see blogroll in right sidebar). In the poll last week I sought to know where these blogs are read:
Q: Where do you read local blogs? (check all that apply)

At home 78 [47.27%]
At work 48 [29.09%]
On my smartphone/tablet on the go 27 [16.36%]
At school 7 [4.24%]
via users: 3 [1.82%]
"Other" 2 [1.21%]
Home is the top answer but nearly a third read at work. The three answers supplied by readers:
On Metro
Since I have a home office, home and office get mixed.
who cares?
As for the last one, I care that's why I asked the question!
Since it's halloween here are two great costumes for kids that use wheelchairs: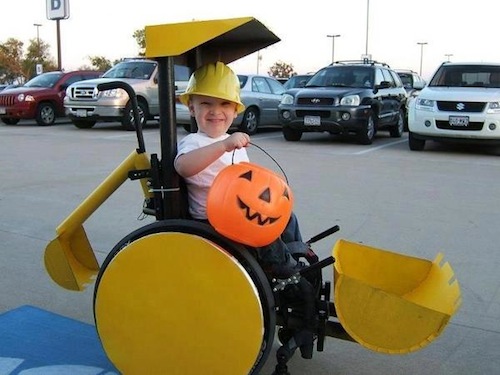 Happy Halloween and thank you so much for reading!
— Steve Patterson