Tonight (9/14) hundreds (thousands?) will converge on Central Field in Forest Park for the annual Balloon Glow, a tradition the night before the Great Forest Park Balloon Race.
The Balloon Glow starts at 7pm and ends around 8:30pm:
The Balloon Glow offers spectators a breathtaking view of inflated balloons lighted by their burners. Get up close and walk around the balloons. Refreshments and Food are available. The event will conclude with the PNC Bank fireworks finale display beginning at approximately 9pm.
If you plan to attend I suggest you think about your route into the park because driving up to the event isn't an option (a disabled drop-off location exists).  Last year I took the #10 MetroBus to the Central West End MetroBus Transit Center and crossed over kingshighway into the park. Many bus routes also end up at this transit center (adjacent to the CWE MetroLink station).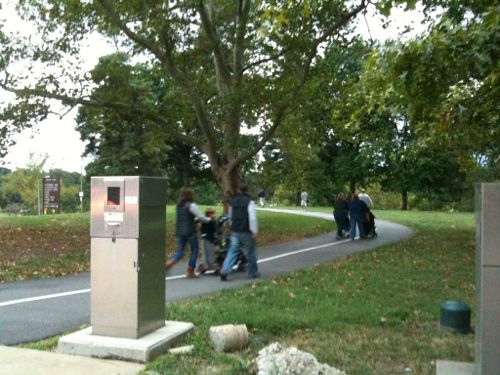 The "hare" balloon launches at 4:30pm on Saturday.
– Steve Patterson