Recently we received a flyer from electric utility Ameren Missouri notifying us that our meter will be changed to a smart meter within the coming months.
I soon began digging into Ameren's website to learn more detail:
Smart meters enable wireless, two-way communication that will allow us to pinpoint and solve outages sooner and provide near-real-time energy usage information to help customers better manage their energy habits and potentially save on their bill. The meters also enable us to offer a suite of new time of use rate options that give customers the power to choose a rate that fits their lifestyle. Customers will have more convenience, choice and control. (Ameren)
Watch brief Ameren video here.
In my 30+ years in St. Louis my electric rates have always been the same regardless of when I/we used electricity, but I'm looking forward to having the option to pick a plan to potentially save money:
Customers with an upgraded smart meter can choose from a suite of rate options including our new time of use (TOU) rates. TOU rates offer the opportunity to save on your bill if you can shift your energy usage to off-peak hours.
This meter change applies to all Ameren Missouri customers, the rollout is apparently about 20% complete. The following map shows when customers can expect their meter to be changed.
I put in a few addresses like previous residences, friends, etc. One friend in St. Charles already has a new smart meter, but no new time of use reporting yet.  I had a video meeting with Steve Willis, Ameren Missouri Director of Rates and Analysis,  to learn more about this. Next month they'll have a portal for smart meter customers to view detailed usage information. After a few months of use they'll suggest which plan is best.
The following are the new Time of Use rate plans, based on currently approved rates. Summer rates are four months June-September, winter is the other 8 months. Generally the mid-peak & peak rates apply only to Monday-Friday, except major holidays.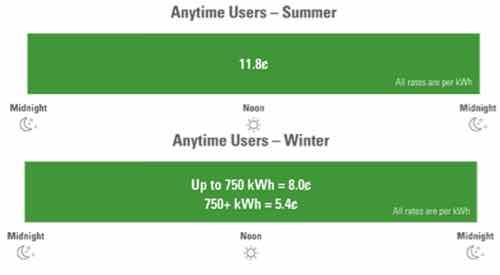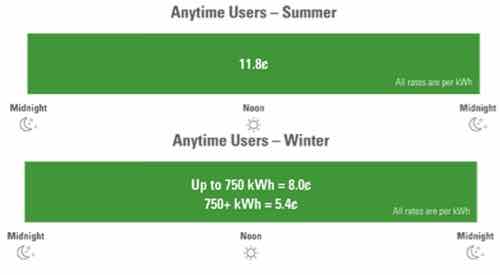 So now here are the plans that can potentially save money compared to Anytime. I say potentially because if you use air conditioning, dryer, etc during peak rates your bill could be higher than on the Anytime plan.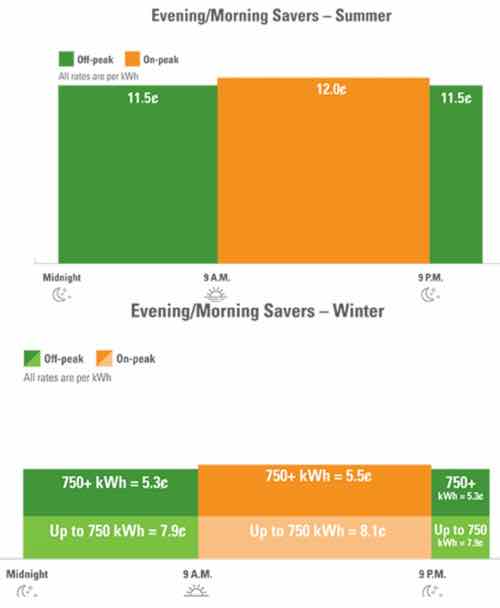 The above plan is to begin to get customers to reduce their energy use during peak periods.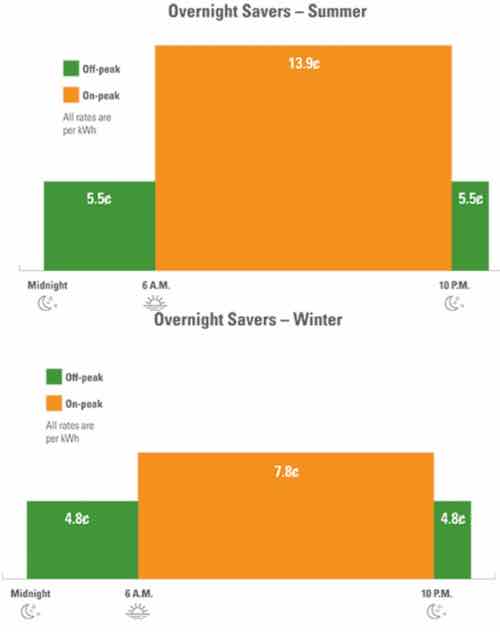 Now we see a greater difference between peak and off-peak, but the peak period is very long.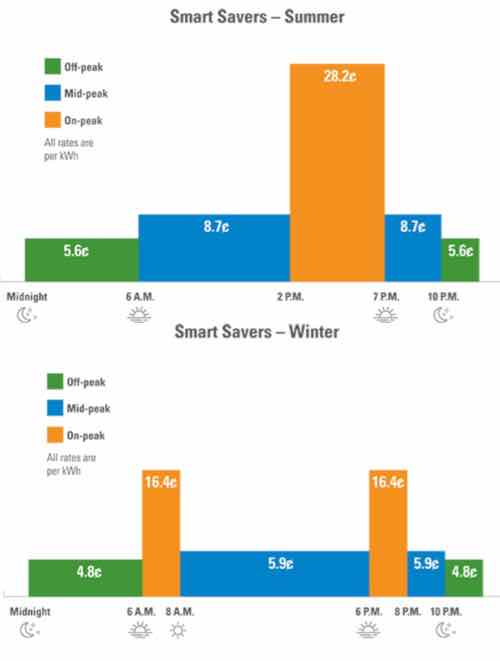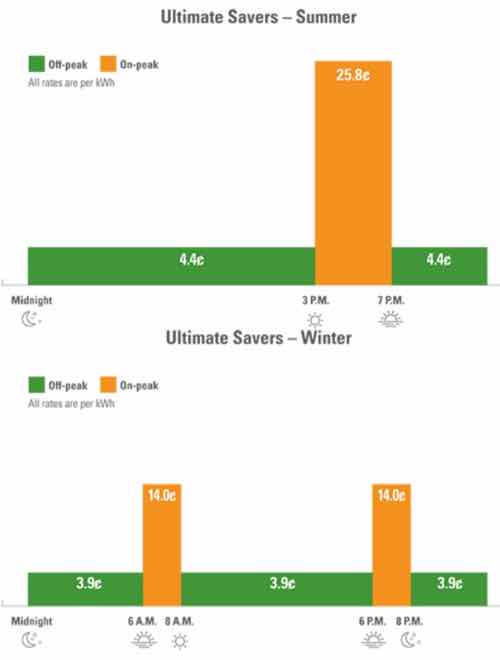 And finally the biggest potential savings, but with a catch. Both summer & winter include a demand charge per billing cycle, based on the highest use 6am-10pm any day in the period.
For years I've been working to reduce our carbon footprint, including a reduction in energy use. We signed up for Arcadia a couple of years ago so 50% of our electric is wind credits.  Since we keep our air conditioning at 77° in the summer I never worried about using power during peak demand times. For over a year we've been on Ameren's Peak Time Savings plan — this allows Ameren and our thermostat provider to briefly take control of our thermostat to reduce demand at critical times. They've never had to adjust our settings.
I've started prepping for the change to Time of Use rates by adjusting the schedule on our smart thermostat (Ecobee 3), my goal is for the Ultimate Savers plan to be our best bet. Since we're still in the winter rate months until June 1st our HVAC is set so it's unlikely to come on between 6am-8am and 6pm-8pm Monday-Friday. I lowered the lowest setting from 66° to 45°, and increased the maximum from 77° to 80°. It has been very mild so it hasn't been an issue, not sure how well it would've gone in January & February when we had single digit temperatures outside.
In the summer rate months (June-September) I'll adjust our air conditioning to come on less frequently during the 3pm-7pm peak period. This four hour period will be harder than the four hours in the winter, split into morning and evening. I'm going to contact Ecobee to ask them to add the ability to have summer & winter schedules to save having to make changes twice per year.
We've been using the dishwasher delay or just starting ours after 10pm. I've avoided using the dryer in the 6am-8am peak period, though one morning I forgot and started it during the peak period. My power wheelchair charger has been on a smart plug for years, coming on after midnight.
Part of me wants to change to a saver plan immediately after our smart meter is installed in early June, but intellectually I know I should wait until I can see my actual use before making the billing change.
— Steve Patterson