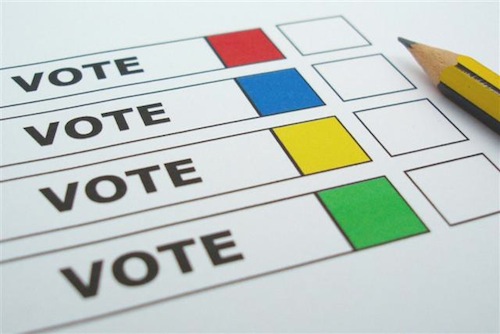 Tomorrow is Labor Day, so today's poll is related — wages. Specifically, Missouri's minimum wage. A proposition on November's ballot would, if passed, slowly increase the minimum wage. I'll let Ballotpedia explain further:
How would Proposition B change the minimum wage in Missouri?

The measure would increase the minimum wage from $7.85 (2018) to $8.60 in 2019; $9.45 in 2020; $10.30 in 2021; $11.15 in 2022; and $12.00 in 2023. Thereafter, the minimum wage would increase or decrease each year based on changes in the Consumer Price Index for Urban Wage Earners and Clerical Workers (CPI-W).[1]

The initiative would penalize an employer who pays employees below the minimum wage and require the employer to provide the underpaid employee with the full amount of the wage rate plus an additional amount equal to twice the unpaid wages.[1] The measure would also exempt government employers from the minimum wage increase.[1]

What are the state's current minimum wage policies?

As of 2018, the minimum wage in Missouri is $7.85 an hour. The minimum wage increases or decreases based on changes in the CPI-W. The current minimum wage was established in 2006, when voters approved a ballot initiative.

Prior to 2017, local governments in Missouri could set local minimum wages higher than the statewide minimum wage. In 2015, the St. Louis City Council passed an ordinance to increase the city's minimum wage each year until reaching $11.00 in 2018. In 2017, voters in Kansas City approved Question 3, which was designed to increase the minimum each year until reaching $15.00 in 2022. During the 2017 legislative session, the Missouri State Legislatureapproved House Bill 1194 (HB 1194), which was designed to preempt municipal minimum wage ordinances. Proposition B would not affect HB 1194. Therefore, Kansas City would still be prohibited from increasing its local minimum wage to $15.00.
For more information, including pros & cons, check out the Ballotpedia Proposition B page. Ok, here is today's poll:
This poll will close automatically at 8pm tonight.
— Steve Patterson