I'm not a huge fan of vintage/heritage streetcar/trolley lines — I much prefer modern streetcar lines
using 21st century low-floor vehicles (see Kansas City's streetcar). I have ridden vintage/heritage lines in San Francisco, Little Rock, New Orleans, and Memphis. I wanted to ride the one in Dallas after becoming disabled, but it isn't wheelchair accessible. The Loop Trolley, in testing now, will be accessible. Lifts will be on all vehicles to help with wheelchairs, strollers, etc. I'd still much rather see a modern streetcar line to reduce car use and increase transit ridership.
So I must agree with just over half the readers in thinking the Loop Trolly will be an expensive flop? Not at all.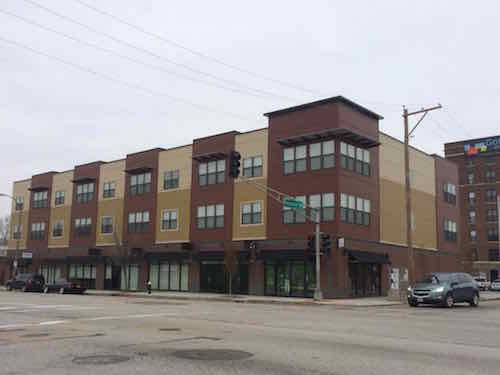 It is true the Loop Trolley won't make a significant impact on transportation use in the region or even within the Loop.  Public investment in new infrastructure can result in very positive outcomes. The huge investment in the Washington Ave streetscape some 15 years ago is still paying dividends. Many long-vacant warehouses have been occupied for years. The Loop Trolley investment will have a profound impact along the route over the next 15-25 years.
Some say the Loop is already served by MetroLink. Yes, one station is on Delmar. Suppose visitors downtown decide they want to have dinner in the Loop — at The Melting Pot — are they going to walk nearby a mile (8/10ths) from the <MetroLink station to the restaurant and back? Highly unlikely. The Loop Trolly will step in to address the Loop's last mile problem:
What is public transit's first-mile/last-mile (FM/LM) problem? It begins with a ¼ mile. Most people in the United States are "comfortable" walking less than a ¼ mile to or from public transit stops. The problem arises when a potential rider is further than a "comfortable distance" to the necessary fixed-route stop. Of course, what you define as a "comfortable distance" may be very different than what I consider to be a "comfortable distance," and this distance may vary based on uncontrollable variables such as weather and time of day. (Source)
Conversely, the new Loop Trolley will allow people to live car-free in new apartments/condos and get to MetroLink to take them to work West in Clayton or East at BJC, Cortex, SLU, or downtown.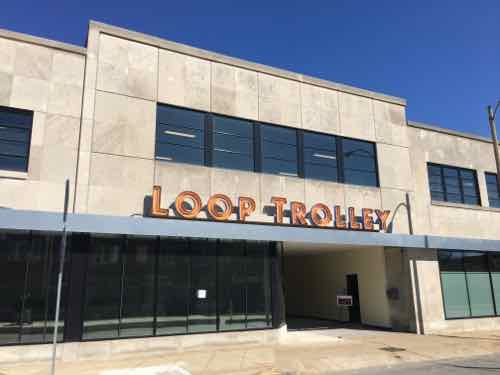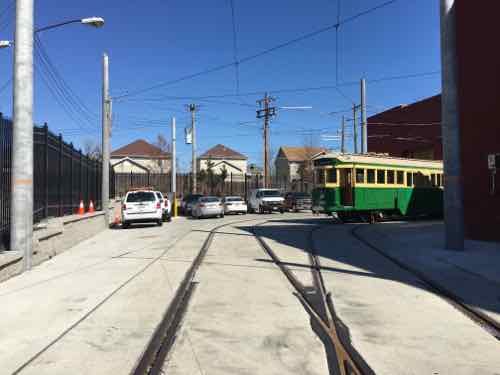 increase mobility within the Loop, especially to the newer area East of Skinker will increase foot traffic and hopefully reduce vehicular traffic and the associated parking issues.
Q: Agree or disagree: the Loop Trolley will be a costly flop
Strongly agree 10 [18.87%]
Agree 9 [16.98%]
Somewhat agree 8 [15.09%]
Neither agree or disagree 1 [1.89%]
Somewhat disagree 8 [15.09%]
Disagree 8 [15.09%]
Strongly disagree 5 [9.43%]
Unsure/No Answer 4 [7.55%]
Based on new construction that has already happened I'd say the Loop Trolley is already off to a good start.
— Steve Patterson