Sunday afternoon the new Shriner's Hospital for Children will be dedicated.  The new facility will open for patients on June 1st, a return to the City of St. Louis after 52 years in the affluent suburb of Frontenac.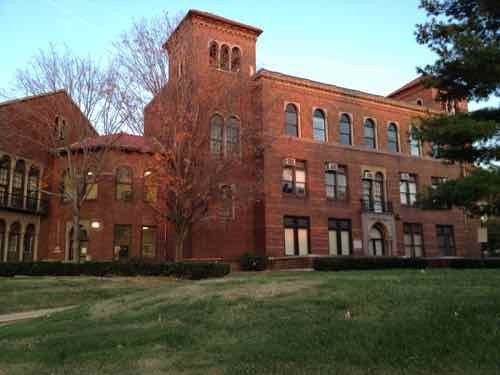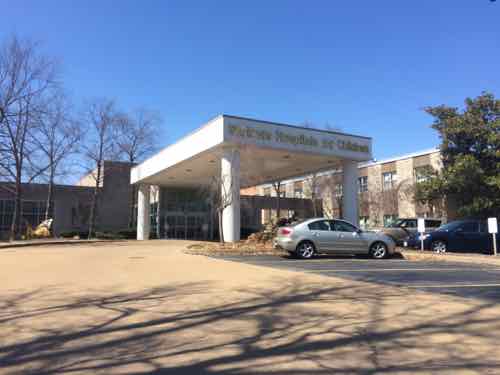 Changes in care meant the 1960s facility was too large:
The hospital is leaving a 182,000-square-foot facility in Frontenac for a 90,000-square-foot facility in St. Louis. The new hospital, at 4400 Clayton Avenue, will continue to use 12 inpatient beds despite its license for 80. (Post-Dispatch)
Many of us have been watching the new building take shape for a while now, much more visible than the facility they're leaving.
About Sunday's dedication:
New hospital dedication ceremony May 17
Dedication of the new replacement hospital for Shriners Hospitals for Children — St. Louis, will take place from 1 – 4 p.m., Sunday, May 17. 

Imperial Potentate Dale Stauss and Chairman of the Board of Trustees Doug Maxwell will officially open the building for visitors that day. Following a special ceremony featuring the local and national leadership of Shriners Hospitals for Children – as well as a few surprises from the patients – the hospital will be open for tours. Tours of the hospital will include a once-in-a-lifetime opportunity to see in some areas of the hospital that will be restricted to patients, families and employees only, such as the operating rooms, patient rooms and patient-family quarters.
Sunday's dedication is open to the public. Yesterday I got a tour of the facility, here are most of the photos I took: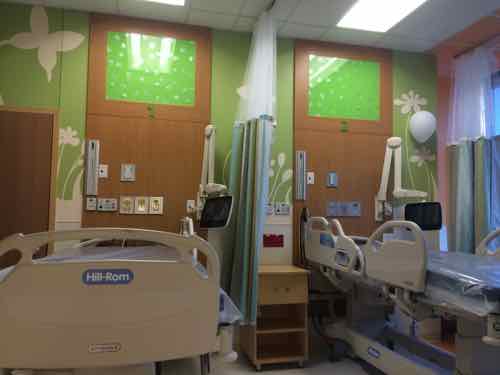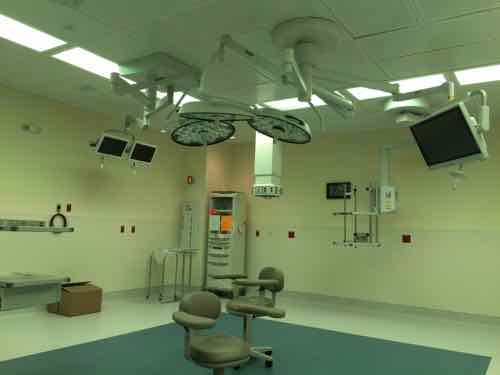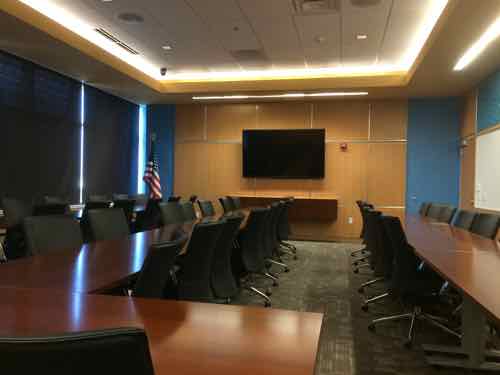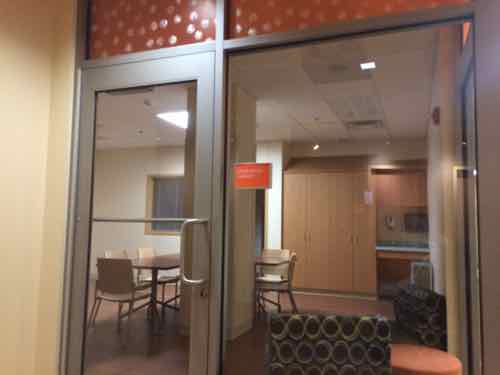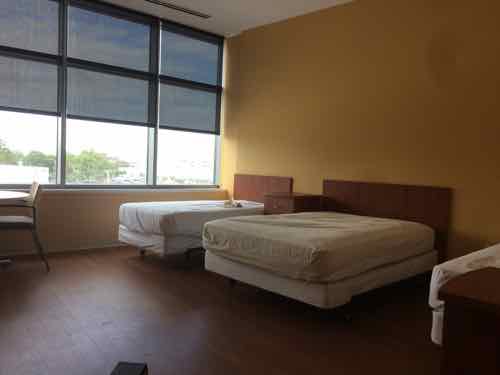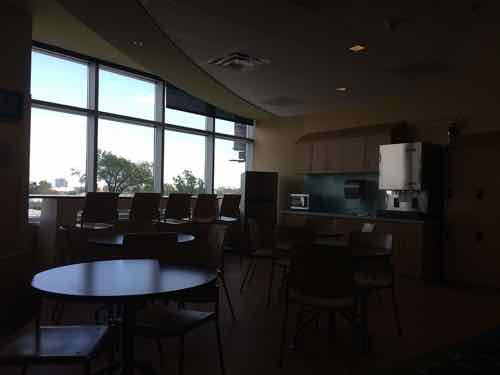 This new hospital is good news for the City of St. Louis, even better news for the young patients & their families who'll receive care here in the decades to come. I know the hospital where I had surgery at age 4 looked nothing like this, it was a scary institutional place. Thankfully all new hospitals have gotten more welcoming.
The last all-new hospital in the 22-hospital Shriner system was in 1997 — so this is a big deal. Shriner's St. Louis has always had a connection to Washington University, this new location will strengthen that relationship.  Again, Sunday's dedication is open to the public.
Welcome back Shriners!
— Steve Patterson