Urban interstate highways, especially their interchanges, a major land hogs. The other day on MetroLink heading to Lambert Airport the extent became very visible.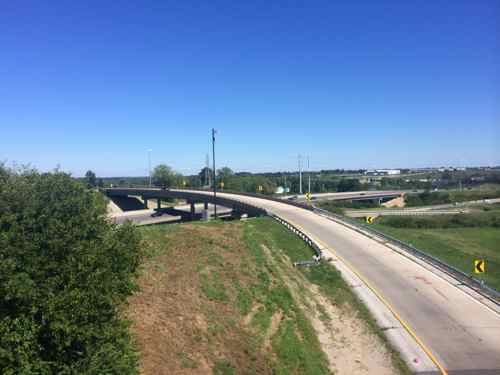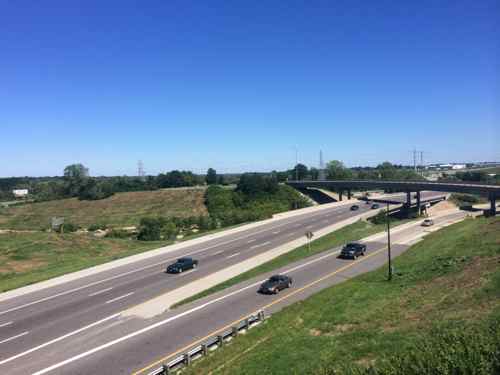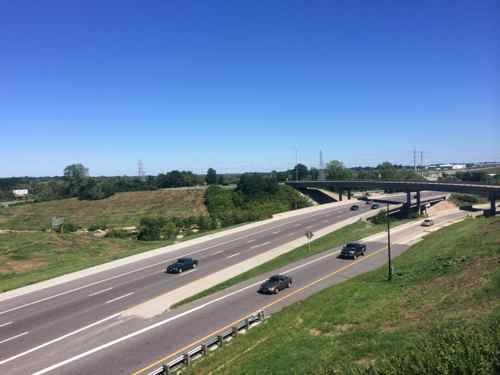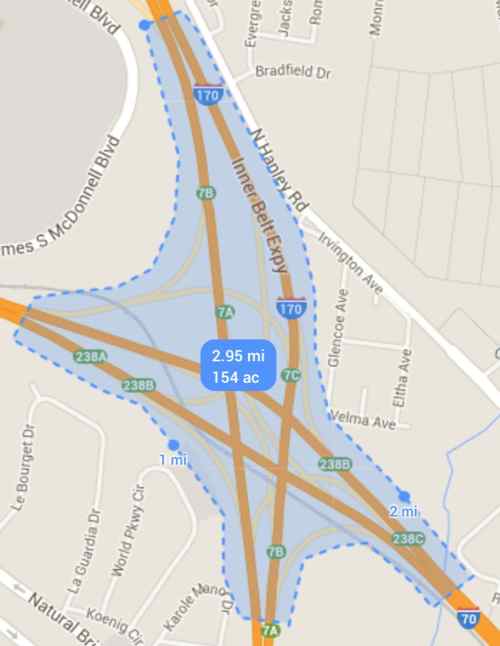 One quarter of a square mile isn't much, is it?  At current density levels this would be enough to house:
475 people (St. Louis County)
1,200 (St. Louis City)
2,845 (Chicago)
17,000 (Manhattan, NYC)
Urban highways reduce overall density, place barriers that further separate us. I'm not saying we change this particular interchange, just recognize what highways do to urbanized areas (vs rural).
— Steve Patterson