I'm not a preservationist, though I often favor saving old buildings. I do so because they frequently exhibit the urban qualities I think creates a desirable built environment, while new construction rarely has any qualities I find redeeming.  Still, new construction is a must. But what should it look like?
[Reporter Tracy] Smith asked Paul Goldberger, architecture critic for Vanity Fair, how we decide what to save: "We want to save the best of every period, ideally," he replied. "We also want to protect certain kinds of neighborhoods — like Beacon Hill in Boston, or Georgetown in Washington. That's really important.

The dark underside of historic preservation is that we often preserve not so much because we love what we're protecting; it's because we fear what will replace it," he continued. "And, unfortunately, we've been right a lot of the time." (CBS News)
True, replacements for old urban buildings have often been urban disasters, turning their back on the sidewalk or placing vast surface parking lots between the sidewalk and entrance. In St. Louis if new construction is wrapped in red brick it often gets approved, regardless of form, proportion, etc.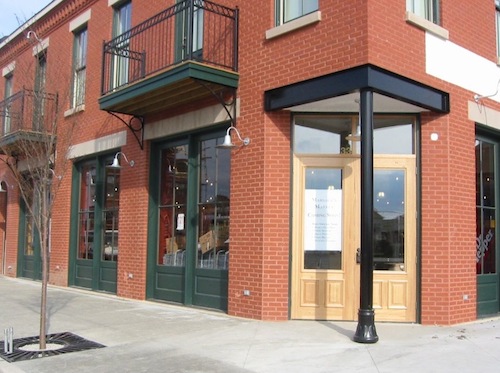 The CBS story showed new buildings that looked old, well enough to fool many. Some buildings around Lafayette Park are this detailed. Do you think that is good, bad or do you even care?
The poll this week is a rather philosophical one, a question of your aesthetic viewpoint. How do you think new construction should look? The poll is in the right sidebar, you can create your own answer if you don't like the ones I've provided. I'll present the results on Wednesday June 12th, along with my thoughts on the topic.
— Steve Patterson