I love patronizing food trucks, street food is part of the reason I live downtown. Food trucks are often located at various downtown locations, right next to the sidewalk. Very convenient.
Food truck events, on the other hand, aren't so convenient for those of us who're disabled. Walking across grass, which is often uneven, is not an easy task. For some, it's impossible.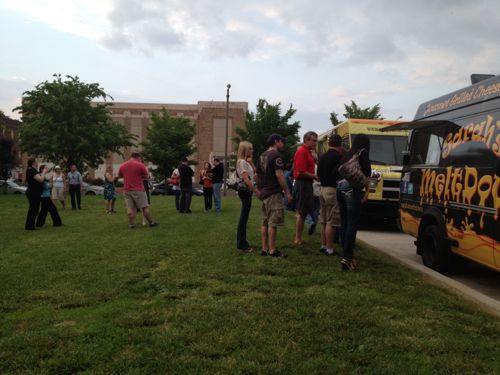 For a few years now cities coast to coast have wrestled with accessibility of popular food truck events, so no citizens are excluded from participation. In 2011 Napa, CA halted a friday night event until a more accessible location could be found (source).
I'm asking local organizers to consider everyone when planning a food truck event.
— Steve Patterson